"Every one has a basic need to be loved and to feel compassion from others. It is necessary for survival; it is necessary for happiness. Regardless of how hurt or angry we might feel, everyone appreciates being shown kindness, and we always have the capacity to be kind to others. When we can recognize the hurt in ourselves, we are better able to recognize it in others. This is the first step in empathy! Then we can choose to DO something to help the situation by taking action… through compassion. When we are able to feel compassion, starting with ourselves, we tap into something that is at the very core of happiness." -from Project Happiness http://build.tripod.lycos.com/trellix/sitebuilder/f_edit_page.html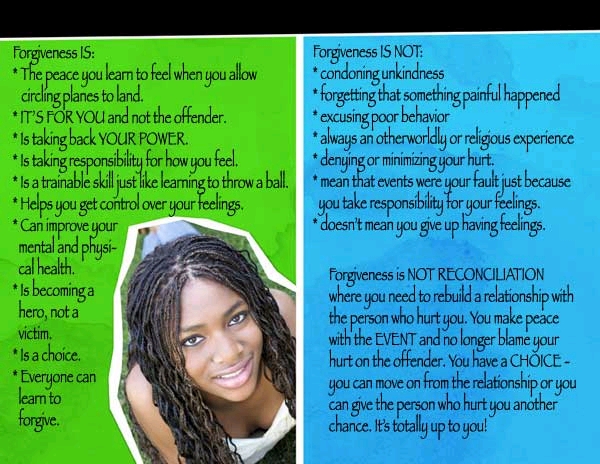 Use this link to view the trailer for the new film "Project Happiness" about 25 students in pursuit of happiness through service.
HAPPINESS CHALLENGE: Are you holding a grudge or judgment of someone who recently disappointed or hurt you? Is the strain on your energy level worth it? Forgiveness is an opportunity for you to get your power back. Using compassionate communication let the person who hurt you know what you noticed, felt and needed in that situation. You can do this in person or on paper to start. Then make a choice whether you want to try again or just move on. It's all up to you.